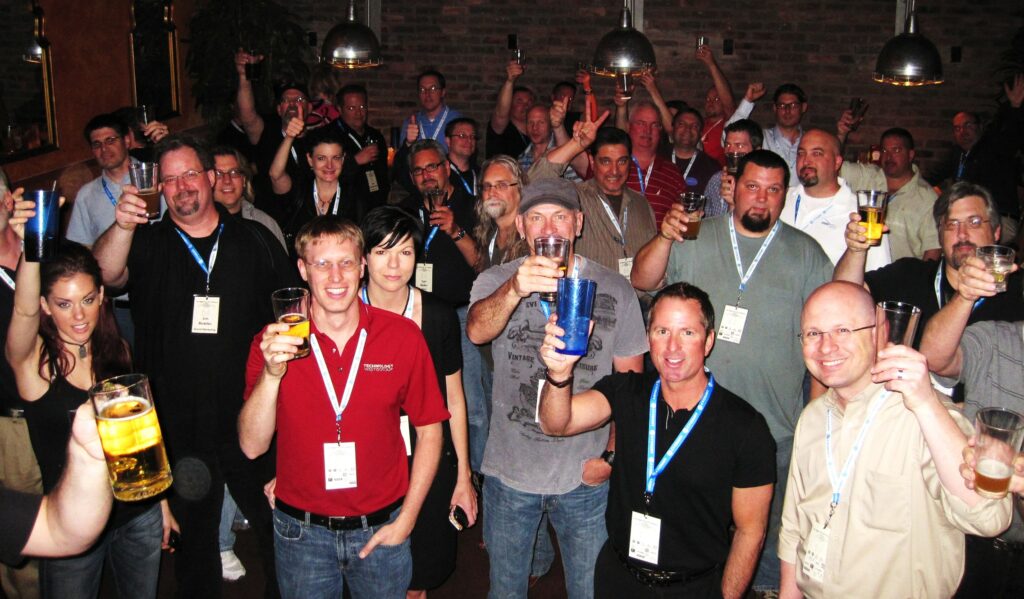 Welcome to Beer & Gear!
What is the Las Vegas Pro A/V Industry Group aka Beer & Gear ? It's a network for a/v professionals that live & work in So NV.
Beer And Gear holds a monthly gathering for members where we can network with other members, have a beverage or two, swap stories, discuss a/v equipment, industry related topics, meet with a sponsor manufacturer, and enjoy a low key casual evening.
Who attends the Beer & Gear events? The group is composed of local a/v end users, hotel a/v staff, local consultants, regional sound companies, and various a/v influencers and decision makers.
Additionally, the group currently has social media pages on Facebook, LinkedIn and Twitter.
If you or your company would like to sponsor a Beer & Gear event, please send an email to JimB@BeerAndGear.US and we'll be happy to send you some information.